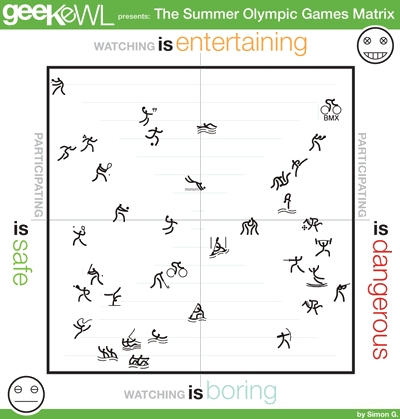 No, not that
Matrix
. So everyone is really excited about the 2008 SummerOlympic Games in Beijing, right? Well maybe this SOG matrix will help you decide which event you want to watch, or, which event you should be watching.
Just for the record, yes, table tennis is amazingly entertaining, and yes - guns are dangerous! Oh yea, even though BMX falls under cycling I felt like it needed its own special place in the matrix because of how different it is from other cycling. If you need help figuring out what the symbols/pictograms mean then check out the key
here (straight from China)
.